Summer Youth Program Jobs
We seek highly motivated, skilled sailing instructors and educators, those who will ensure that our students are safe, have fun, and have the optimal setting to grow and learn as blossoming sailors.
Each year, Courageous hires over 100 seasonal staff and instructors. Our instruction team is enthusiastic, energetic, and diverse, united by common passions for sailing, the ocean, and working with kids. They range in age and experience from high school and college sailors, to NOLS instructors, to tall ship crew and seasoned cruisers. We also hire experienced educators, naturalists, and outdoor educators who enhance our summer programs with their unique expertise.
Our staff members also enjoy a wide range of benefts, including: racing opportunities, opportunities to work for our adult program, professional development support, connection to the growing Courageous alumni network, and the satisfaction of having a job that makes a difference. Come spend your summer sharing your passion, making a difference, and being part of an exceptional team of instructors who are united by their dedication to the Courageous mission.
Applications for 2017
Available positions for the summer will be posted in early 2017.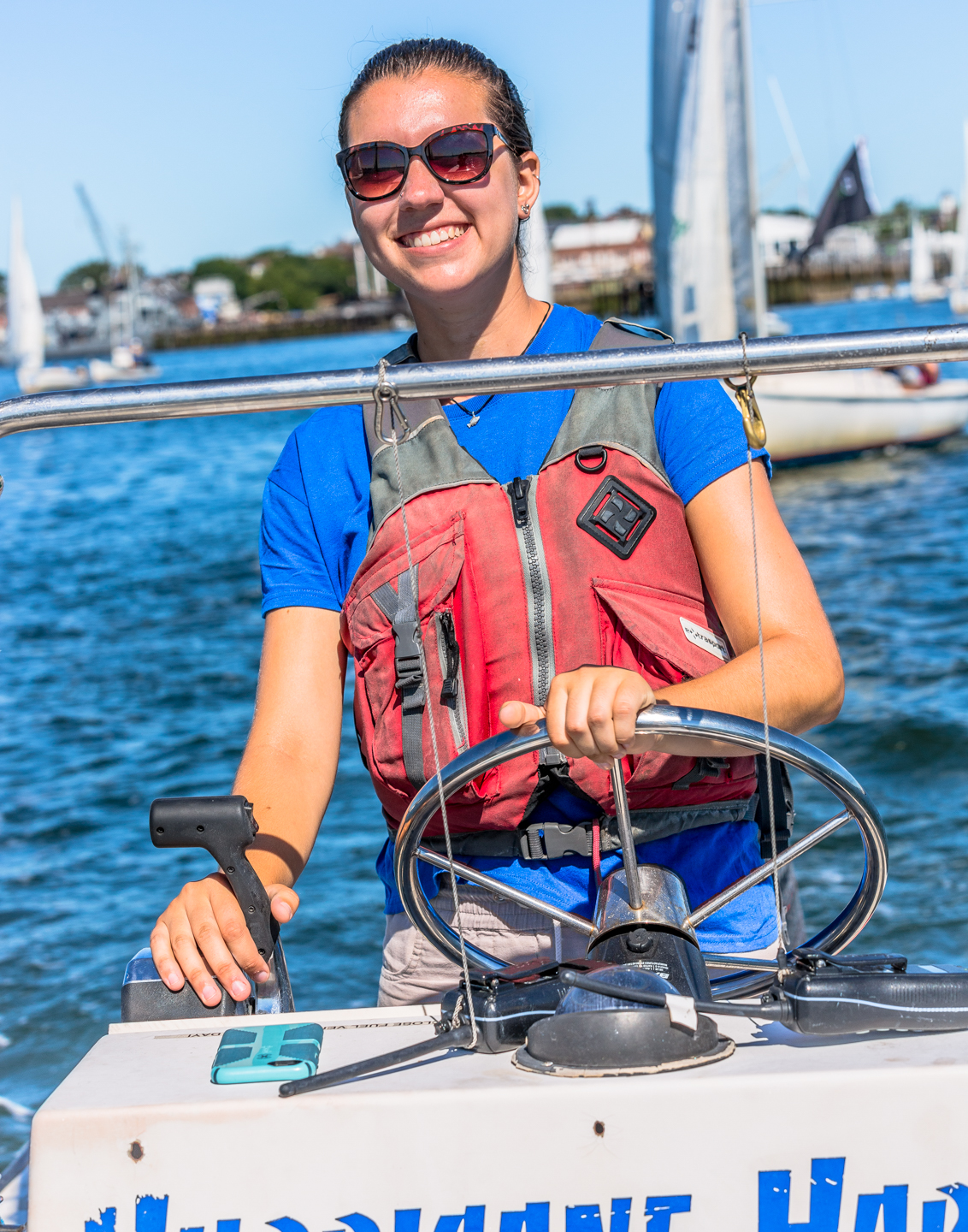 Site Director and Assistant Site Director
Reports to: Youth Program Director
Status: Seasonal, Full-Time
Date of Last Revision: May 2016
Please note that while the Site Director position has been filled, we are still accepting applications for the Assistant Site Director position.
Description:
Courageous Sailing operates summertime youth sailing programs at three different locations: the Charlestown Navy Yard on Boston Harbor; Camp Harbor View, located on Long Island in Boston Harbor; and Jamaica Pond, a smaller, freshwater venue located in the heart of the city of Boston.
At each site, a Site Director and Assistant Site Director are responsible for overseeing the day-to-day operation of the youth programs at that site. The Site Directors report to the Youth Program Director, and supervise Head Instructors (5-7 at Charlestown; 2-3 at Jamaica Pond; 2-3 at Camp Harbor View).
Each Site Director functions like their site's principal and operations manager. This position is a great leadership opportunity for the sort of individual who, for example, has previously been a Head Instructor at another program and is interested in gaining more staff/logistics management experience.
Responsibilities:
Training and Communication
Collaborating with the Youth Program Director and Youth Program Outreach Coordinator to plan and conduct Staff
Orientation, Staff Development Clinics, and weekly staff meetings
Attending all Senior Staff meetings
Communicating daily events, needs, issues and successes to the Head Instructors, Youth Program Director, Youth
Program Outreach Coordinator, Evaluation Coordinator, Fleet Manager, and Adult Program Director, as needed or as appropriate.
Site Management
Opening and Closing the site each day (8 am – 4 pm)
Managing the division of site resources between Head Instructors and their respective classes
Communicating via radio with all Head Instructors to coordinate the safe departure and return of each class at the beginning of the day, lunchtime, the end of the day, and during any emergency management procedure (e.g. bringing boats home before incoming weather event).
Communicating via radio with passing ships, ferries, barges and others for whom the youth sailing program may pose a navigational obstruction or hazard
Ensuring all boats are tied down and equipment is stowed properly at close of each program session
Ensuring the facility is clean and ready for the next day or programs beginning after 4 pm
Staff and Student Management
Promoting a culture of safety, fun, and learning
Work with the Youth Program Director and Outreach Coordinator to create a strong sense of community and support among the staff members at your site
Working to track students' attendance
Working to ensure all staff time cards are complete and accurate
Ensuring all youth programming proceeds on time
Approving Head Instructors' Daily Float and Lesson Plans, and, as needed, discussing ways to execute their plans more effectively or safely
Resolving any issues with students, parents, and staff members, as well as passing these on to the Youth Program Director if problems persist
Enforcing all safety and instructional standards, and leading the Emergency Action Plan
Maintaining an injury log and ensuring all incident reports are completed and delivered to the Youth Program Director in a timely fashion
Interim and end-of-season evaluations of Head Instructors and any other supervisees
Performing additional related tasks as designated by the Youth Program Director
* Please note that specific duties, schedule, responsibilities vary slightly by site, and listing each difference here would be inefficient. The Charlestown site, which puts over 100 youth and instructors on the water daily, is far larger than either the Jamaica Pond or Camp Harbor View sites. Site Directors in these locations function more like traditional Head Instructors. Clarification and more details will be discussed during the candidate's interview.
Qualifications:
Experience leading teams of staff members within youth development, sailing, education, or camp settings
Experience making weather-related programming decisions utilizing a combination of online tools, sensory cues, past experience, and sound judgement
Comfort with VHF radio communication
Ample experience in sailing and sailing instruction
Current First Aid and CPR certification, or more advanced, is required
A love for mentoring younger staff and for creating a sense of community and camaraderie among co-workers
Current US Sailing Small Boat Level 1 Certification or its equivalent is preferred but not essential
Competency in driving a range of small outboard powerboats (e.g. center-console, 17′ Boston Whalers and Easterns)
2016 Schedule:
Senior Staff Training: June 22-24
All Staff Training: June 27-July 1
Monday-Friday 8:00 AM – 4:00 PM, from Tuesday, July 5 – Friday, August 19