Courageous helps kids, like Brandon,
become lifelong learners.
---
For many kids, a change in perspective and setting can make all the difference. Brandon, a self-declared baseball expert, came to Pier 4 for the first time this summer. His mom signed him up for our Swim Sail Science program, which is specifically geared towards students, like Brandon, who are struggling academically and might not have access to this sort of summer programming because of household income or neighborhood. During their five weeks in our program, Swim Sail Science students receive academic support complemented by sailing, swimming and social-emotional skill building.
---
---
---
"This summer I noticed how proud my son was of what he learned. He would come home and share all of these details with us... He has been so eager to share what he has learned. This does not happen in school!"
—Courageous Parent
---
---
From the first day, 10-year-old Brandon itched to be running around a baseball diamond instead of struggling to sit still during a lesson. Initially driven by an eagerness to move (along with a bit of competitive spirit), Brandon was thrilled when he figured out how to stay afloat in the pool by treading water, and how to read the wind at the helm of a boat. His pride in these accomplishments inspired a new enthusiasm for learning in the classroom. One day, Brandon mastered the math lesson quickly; instead of taking the opportunity to create mischief and run around the room, he and his friend cajoled their instructor Stephen into explaining increasingly more advanced concepts to them. Stephen later told us that he suddenly found himself tapping into calculus concepts to satisfy their curiosity. Academics, which had started as a source of frustration and anxiety, had become another source of excitement and confidence for Brandon.
---
Courageous provides programming to children of all backgrounds, including those who are economically disadvantaged and most susceptible to summer learning loss.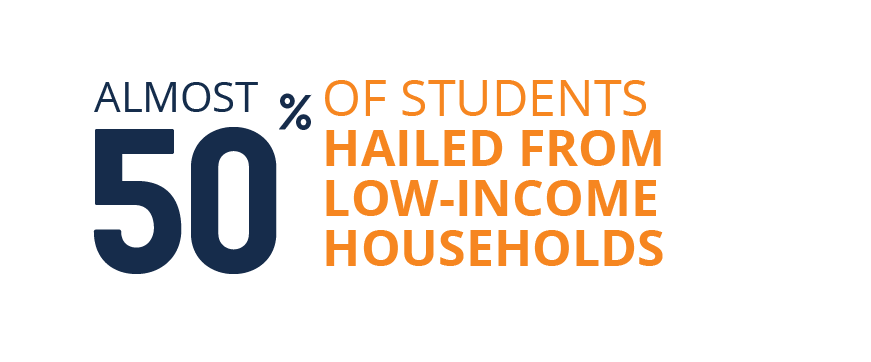 ---
---

Give Today
Every donation helps provide outstanding programming to every Courageous sailor.
---
---
One RS Venture Sailboat for Swim Sail Science and Steps To Lead
---
---
One Swim Sail Science teacher
---
---
One week of swim lessons for one child
---
---
One week of programming for one child
---
---
---
If you are able to consider pledging a leadership gift of $1,000 or more, the Board of Directors will match your generosity dollar-for-dollar.
---
Give Today
Across all of our programs, our staff members find dynamic methods to encourage intellectual inquiry and critical thinking in Courageous kids. Students don't just read about the threat of water pollution; they test water quality. Rather than simply telling students how to trim their sails, instructors guide students through thinking about the angle between their sails and the wind and testing what makes their boat sail fastest. This approach, in which academics and everyday Courageous experiences are connected and mutually reinforcing, is incredibly powerful for our kids. At the end of the summer, one parent noted, "For my son, a traditional classroom does not always allow him to engage and reveal what he knows. This classroom gave him an opportunity to engage and shine."
---
---
"Through sailing, youth have the chance, starting at this young age, to engage in experiential education with real-life consequences and learnings."
—Program Observer, National Institute on Out-of-School Time
---
---
Sometimes, a reimagined classroom and approach to teaching gives a child the spark they need to succeed. Your generosity makes it possible for us to make sure that all children have the chance to shine, especially students from underserved communities. Sixty percent of our students are only able to attend our Summer Youth Program through scholarships, primarily funded by donations. With the assistance of our donors, Courageous gives equitable footing to the children who need it most and inspires all youth to develop and strengthen the skills, like critical thinking, which lead to success in school, careers, and life.
With this appeal, we hope that you will consider Courageous Sailing during this season of giving. Your gift will fund more scholarships for Courageous kids to fall in love with learning.
With best wishes for a happy holiday season, we thank you for all you do to support Courageous kids!
Sincerely,
Dave DiLorenzo, Executive Director

Ned Bicks, Board Chair
---
Courageous harnesses the magic of sailing to instill a passion for learning.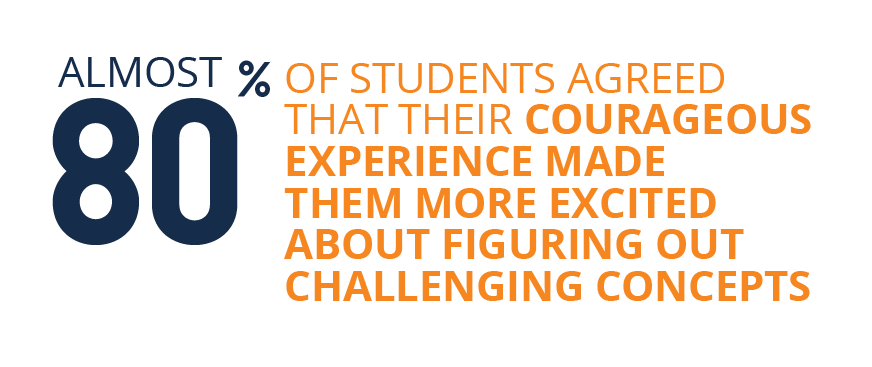 ---
Courageous Sailing was singled out by Boston After School and Beyond (BASB), a partner organization, as a leading summer learning program, particularly in the area of fostering critical thinking.
Education Director, Jen Bodde, explained Courageous' success to a room of peers at BASB's end of summer celebration, "When kids are designing a dinghy dock, testing water for dissolved oxygen, trying to make a model boat that will sail upwind, or figuring out what makes their boat go and stop, they are constantly asking questions, drawing connections, and testing out ideas — it's amazing to see how much critical thinking happens here every day!"
---
Give Today