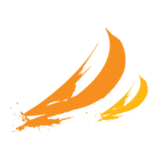 Website Courageous Sailing
Every child's perspective is improved fifty yards offshore.
Reports To: Adult Program Director
Status: Full time
Description Last Updated: 07/14/2022
Courageous Sailing Overview
Courageous Sailing transforms lives through sailing programs that inspire learning, personal growth, and leadership. Since our inception as a 501(c)(3) nonprofit in 1987, our programs have utilized sailing and the marine environment as platforms for social-emotional development and out-of-school-time learning. We are committed to making sailing accessible to metro Boston youth from all walks of life, and we hold true to our founder's conviction that "Every child's perspective is improved fifty yards offshore."
Position Overview
The Adult Program Manager reports to the Adult Program Director (APD) and assists with the supervision of 20-40 seasonal staff.  They are responsible for supporting the APD in planning, managing, and implementing all adult programming. Their primary focus is to develop and promote earned-revenue growth while maintaining the highest standards of safety and quality–attracting and cultivating a strong base of members and students, as well as the robust and highly-skilled staff needed to consistently deliver a high-quality program.  
Courageous Sailing Leadership Team Qualities
Courageous strives to be a workplace where employees of all identities and backgrounds can thrive in any role or position. When assessing candidates to join our organization, we are not looking for someone who is "perfect" but someone who will be an ideal team member that is also excited about the Courageous mission. Ideal Leadership Team member qualities include but are not limited to:
Ability to participate in and contribute to a safe, engaging, and respectful work environment

Ability to promote safety by exercising sound judgment and decision-making and able to assess and mitigate foreseeable hazards

Ability to promote respect by cultivating a kind and inclusive community and assisting with supporting and ensuring everyone can be successful

Ability to promote engagement by helping to create systems that clearly articulate expectations and empower our staff, students, and patrons
Position Responsibilities
Program Planning and Execution (

with Adult Program Director)

: 

set annual adult program (AP) goals and expectations

develop annual AP plan and budget

develop, plan, promote, sell and fulfill all AP memberships; course offerings; and group events; aim to meet or exceed revenue targets while ensuring program expenses remain within budget 

develop, update (annually) and disseminate AP member/student manuals or information resources, detailing what members/students can expect from Courageous, and what we expect from them

respond within one business day to all community requests and concerns

participate in strategic and operational planning for Courageous Sailing as a whole

manage adult program planning and implementation at all sites

Hiring, Training and Staff Development:

Recruit, hire, and supervise 20-40 seasonal sailing instructors consistent with staffing guidelines

Promote staff culture consistent with the values of the program: continuing education, teamwork, mentorship and modeling of positive life skills

Marketing and Sales:

Develop annual AP marketing plan (with APD); implement promotional calendar and events (holiday sales, open houses, etc.)

Develop AP promotional materials; maintain up-to-date adult program content on website and social media; and communicate key AP messaging to broader Courageous community through newsletters and social media 

Participate, as appropriate, with area sailors and sailing organizations to promote community participation in and awareness of Courageous
Position Qualifications
Sailing program management experience strongly preferred

Degree from four-year college or university and five years related experience or equivalent combination of education and experience preferred

Enthusiasm and passion for the mission of Courageous

Must be detail oriented and organized with the ability to manage multiple concurrent projects and initiatives

Strong analytical skills

Excellent written and verbal communication skills

Comfortable giving and receiving feedback and resolving disputes

Advanced Microsoft Office skills

Experience in working at non-profit organization is desirable