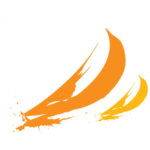 Courageous Sailing
Description
Through this 7-week summer job-training program, students make the transition from student to instructor, developing their abilities to teach, lead, and inspire the next generation of Courageous kids. Under the guidance of our senior instruction team, participants first attend a one-week, pre-season training session and then participate in six weeks of intensive professional training, covering everything from teaching theory and classroom management, to long-distance cruising and camping, safe powerboat operation, racing, and boat maintenance.
Responsibilities
Attend training sessions to improve your sailing, teaching, public speaking, and other professional skills
Assist more experienced instructors with teaching sailing skills to children between the ages of 8 and 12
Work with other IITs to create a positive, safe, supportive, and fun learning environment for students
Help maintain and clean docks, boats and grounds, and report damage when it occurs
Participate in regular staff trainings and skill-building clinics, which include a paid, pre-season orientation and periodic Friday seminars and other trainings off-site
Qualifications
Must be 15 years old by July 1
Must be able to swim 25 yards (one lap), any stroke, and tread water for 90 seconds without assistance
Current certification in First Aid and CPR by July 1
At least one summer of experience sailing in a program like Courageous Sailing, Community Boating, or Piers Park and/or equivalent experience elsewhere and/or (ideally) Intermediate sailing competency
Complete an application form, which includes a short essay on why you would like to be an IIT
Complete an in-person, job interview with the Youth Program Director
Harbor a love of water, sailing, the outdoors, working with kids, and teaching
Desire to keep learning and furthering skills in sailing, teaching and mentoring
Possess an open-mind and a positive and enthusiastic attitude!
2018 Mandatory Dates
All Staff Training: June 26-30
Monday-Friday 9AM – 3:30PM, from Monday, July 2 – Friday, August 10 (approximately 30 hours per week)
Staff Retrain Day: Monday, July 23
End of Season Staff Day: Monday, August 13
Additional work is available Tuesday, August 14 – Friday, August 24
All staff are eligible to request up to 3 vacation days