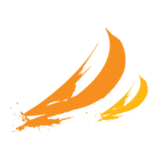 Website Courageous Sailing
Start Date: May 2023
End Date: November 2023
Schedule: Full-time; includes weekend and evening hours
Courageous Sailing Overview
Courageous Sailing was established in 1987 as a 501(c)(3) by South Boston sailing enthusiast, Harry McDonough. It was Harry's dream to use the sport of sailing to build character and camaraderie among Boston children from all economic and ethnic backgrounds. In Harry's words, "Every child's perspective is improved 50-yards off-shore." For 25 years, we have continued to grow and deliver our mission to transform children's lives through sailing programs that inspire learning, personal growth and leadership. 
Courageous Sailing operates sailing programs at two locations: the Charlestown Navy Yard on Boston Harbor, and Jamaica Pond, a smaller, freshwater venue in the heart of the city of Boston. Jamaica Pond hosts a five-week summer youth program, offers sailboat lessons, stand-up paddleboard yoga classes, and boat rentals. 
Position Overview
The Jamaica Pond Site Manager reports to the Youth Program and Adult Program Directors and is responsible for scheduling and supervising a team of sailing instructors and staff. They will take the lead in scheduling classes and activities at the site. They are also responsible for coordinating the maintenance of the fleet in collaboration with the Courageous Sailing Fleet Manager.
Specific responsibilities include but are not limited to:
Scheduling, staffing, and overseeing daily programs, special programs, rentals, and lessons.

Monitoring weather conditions and making appropriate weather calls for programs and lessons

Maintaining balanced books and the cash register. 

Managing staff time cards and ensuring proper payroll edits and approvals are completed in a timely fashion.

With Courageous' Fleet Manager, monitoring seaworthiness of the boats and performing maintenance and repair of the fleet as necessary.

Managing the opening and closing at the beginning and end of the season, including preparing and packing away the boats.

Planning and conducting weekly meetings with staff 

Checking in regularly with the Youth Program Director and Adult Program Director

Maintaining and fostering relationships with program partners, local schools, community centers and stakeholders, civic groups, neighborhood associations, and local businesses.

Planning and leading site-specific staff training including, but not limited to: cash register operation, review of organization policies, proper operation of a motorboat, and launch assisted capsize recoveries for senior staff.

Reporting weather closures and boathouse/dock maintenance requests to the Boston Parks Department

Coordinating with contractors such as a bathroom cleaning service

Opening and closing the site and ensuring that the boats and grounds are tidy and secure at the end of each day.

The Site Manager is also strongly encouraged to lead efforts to further engage the Jamaica Pond community, be it through developing new programs, increasing marketing efforts regarding lessons, or maintaining physical or online community posting boards.
Requirements
Background in management, specifically educational or non-profit program management, camp, or summer waterfront management.

Experience in supervising staff, administering financial transactions, and customer service. 

Strong preference for substantial sailing or general boating experience.

Ability to work on feet all day in all weather conditions; capacity to learn quickly

Familiarity with boat maintenance and repair.

Experience, education, and/or interest in environmental education, science, experiential outdoor education, youth development, and out-of-school-time programming

Flexible thinker, problem-solver, and enthusiastic self-starter who takes initiative

Strong work ethic and attention to detail

Ability to lead and support a team of high school and college-aged staff

Strong communication skills

Outstanding references

Experience working with diverse populations

Enthusiasm for sailing, aquatic environments, and working with youth

Highly organized, dependable, and trustworthy

Capable of being relied upon to oversee operations and take pride in these unique satellite sites and proudly represent Courageous, the Jamaica Pond Boathouse, and the City of Boston to the general public

Current First Aid/CPR certification

Other considerations for this position:

U.S. Sailing Level 1 instructor certification and/or sailing instruction experience; 

Willingness to teach sailing classes is a plus, but not required. A Captain's License is a plus.

Other certifications (Lifeguard, EMT, WFA, WFR, etc.) are a plus
Compensation
The pay range for this position is dependent on experience and relevant certifications.