Over 12 years, Mark Lindsay was a mentor and role model to so many in the Courageous community – as a racer, member, donor and volunteer. He joined and led our board of directors and became one of our most passionate and persuasive cheerleaders for what Courageous is all about.

The Mark Lindsay Fund will honor the extraordinary impact Mark had on the lives of the marginalized young people who sail and learn at Courageous, and his blueprint for Courageous Sailing's future, which he articulated and championed with such commitment and generosity.
Mark Lindsay's Vision

Courageous will be a national model for innovation and best practices in youth development. We will increase opportunity and reduce achievement gaps for youth from marginalized and low-income households. We will grow a diverse and inclusive community of youth from all backgrounds. We will nurture and inspire our students' academic achievement and social-emotional growth. We will build this on a foundation of sailing excellence, in which the acquisition of hard skills is tied necessarily and intentionally to broader outcomes. We will remain deeply rooted in a community of sailors, educators and supporters who embrace our mission, and whom we engage through year-round programming, memberships and courses. We will develop the leadership, infrastructure and financial capabilities to sustain this model long into the future.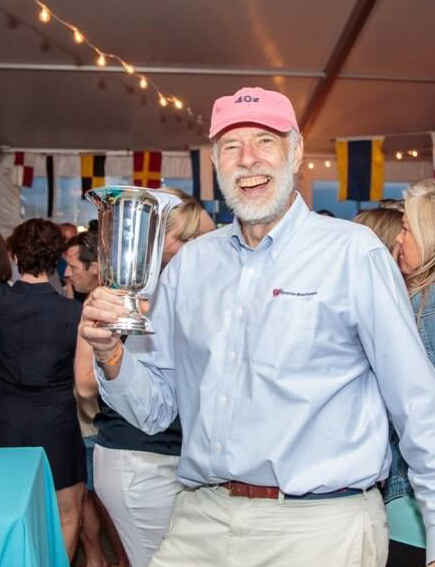 Mark believed that this vision would be realized by committing to three high-level goals: financial sustainability, programs of the highest quality, and community engagement.
The Mark Lindsay Fund will further these goals and drive this vision through financial support for the following:
Courageous scholarships for children from low-income and marginalized backgrounds
Indoor classroom + rainy day space (to secure or replace the National Park Service building currently in use)
Four RS Venture sailboats + 1 support motorboat (for the extension of Swim Sail Science)
Three J/80 sailboats (to replace retired J/22s and maintain capacity in Charlestown)
Please join us in honoring Mark's legacy and empowering the young people of Courageous by supporting this special fund. Thank you!