Courageous is a nonprofit educational center offering sailing and more for kids, adults, and families.
Mission & History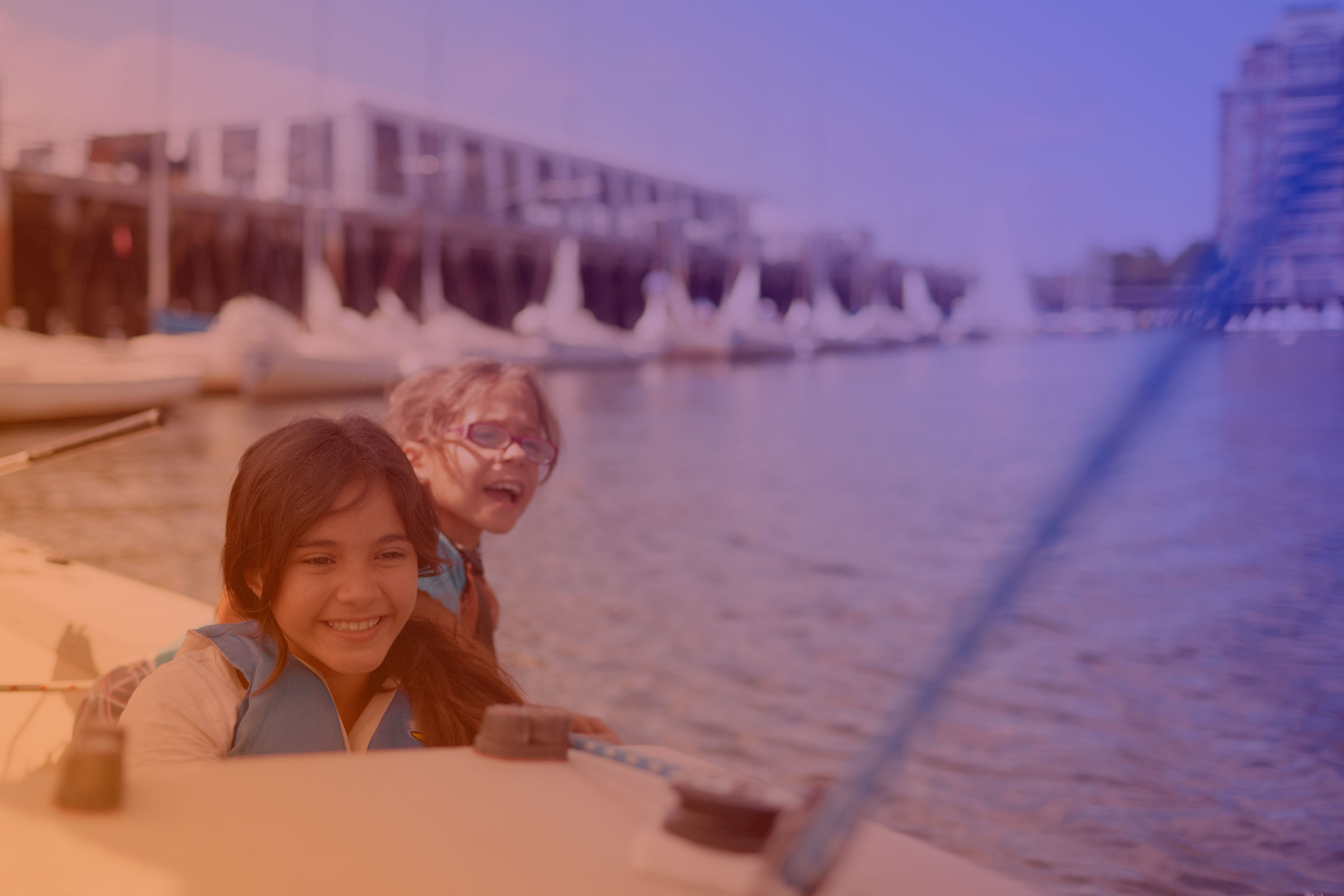 Annual Report
See the full picture of what Courageous supporters made possible in the last two years.
View the Annual Report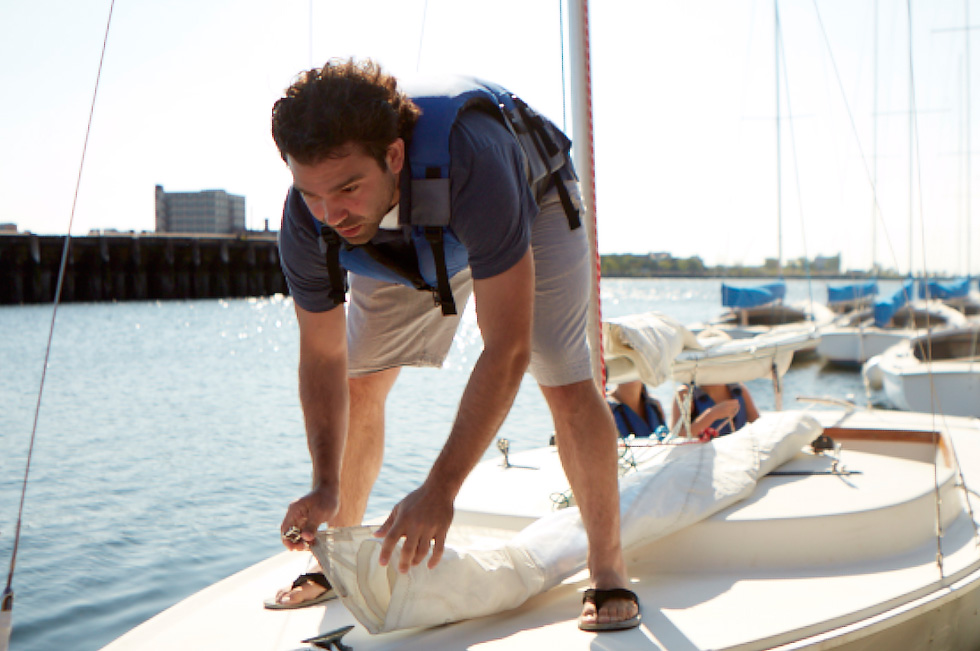 Boat Reservations
Members - reserve your boat ahead of time to be sure it will be available when you want it!
Reserve your boat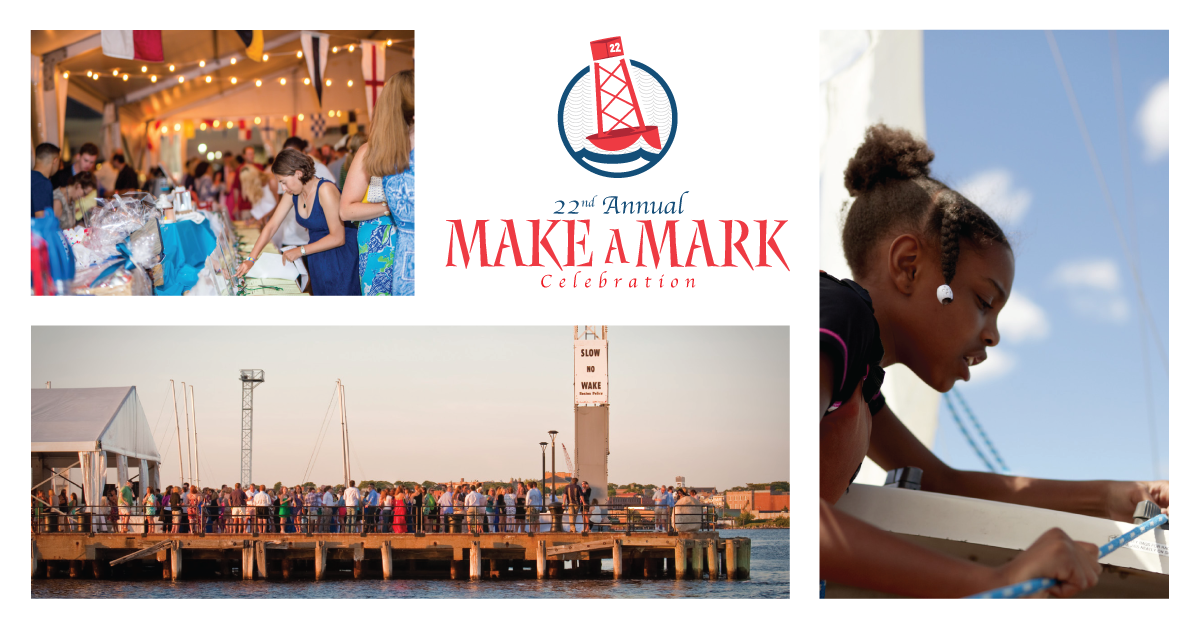 May 31st | 6pm - 10pm
Make-A-Mark Gala
Our 2018 Make-A-Mark was a huge success! The final numbers are in, and we raised over $230,000 for Courageous kids! We couldn't have done it without our generous community and our sponsors.
Learn more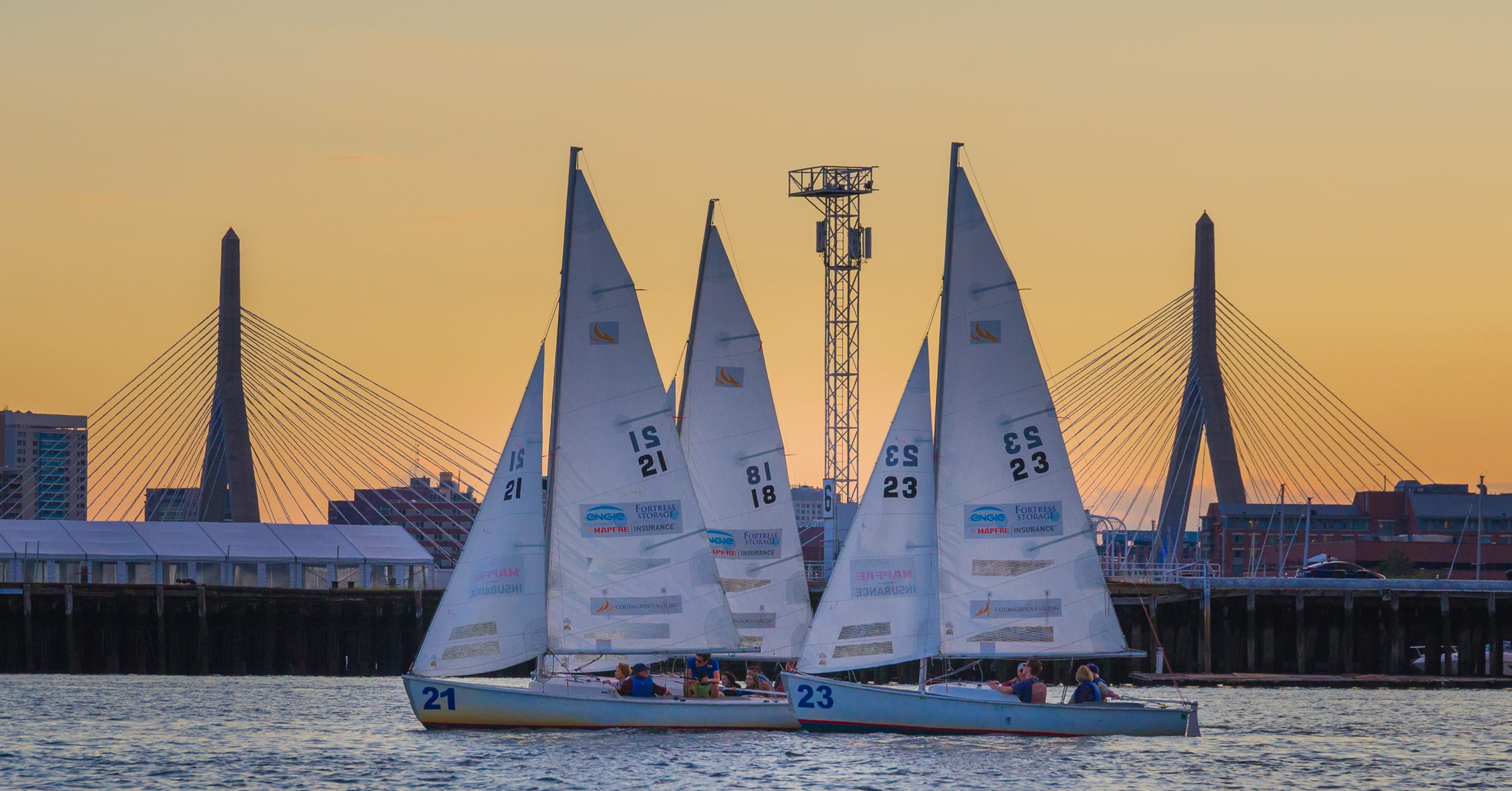 Monday nights in June
Courageous Challenge
Every Monday in June, individuals from businesses around Boston raced on a company-sponsored boat. We've hosted both seasoned and novice sailors alike from 16 companies for fast-paced, short-course keelboat racing on the Harbor, and they've had a blast doing it. Thanks to everyone who signed up!
View racing results
August 11th | 6pm - 10pm
Flip Flop Regatta
This year, one of the largest pursuit races in New England returns to Courageous. Enjoy the regatta, and afterward, join sailors and non-sailors alike on Pier 4 for one of Boston's best harbor-side parties of the summer.
Join the fun
Pier 4, Charlestown
Courageous' main office and sailing location is on Pier 4 in the historic Charlestown Navy Yard.
(857) 452-1769
frontdesk@courageoussailing.org
Seasonal Hours: May - October
Monday
Closed
Tuesday
1 pm to 7 pm
Wednesday
1 pm to 7 pm
Thursday
1 pm to 7 pm
Friday
1 pm to 7 pm
Weekends
11 am to 7 pm
We sometimes close locations early due to weather. Check this website or social media pages for information, or call ahead for the latest update. No boats are allowed to depart within 60 minutes of sunset.