Courageous is a nonprofit educational center offering sailing and more for kids, adults, and families.
Mission & History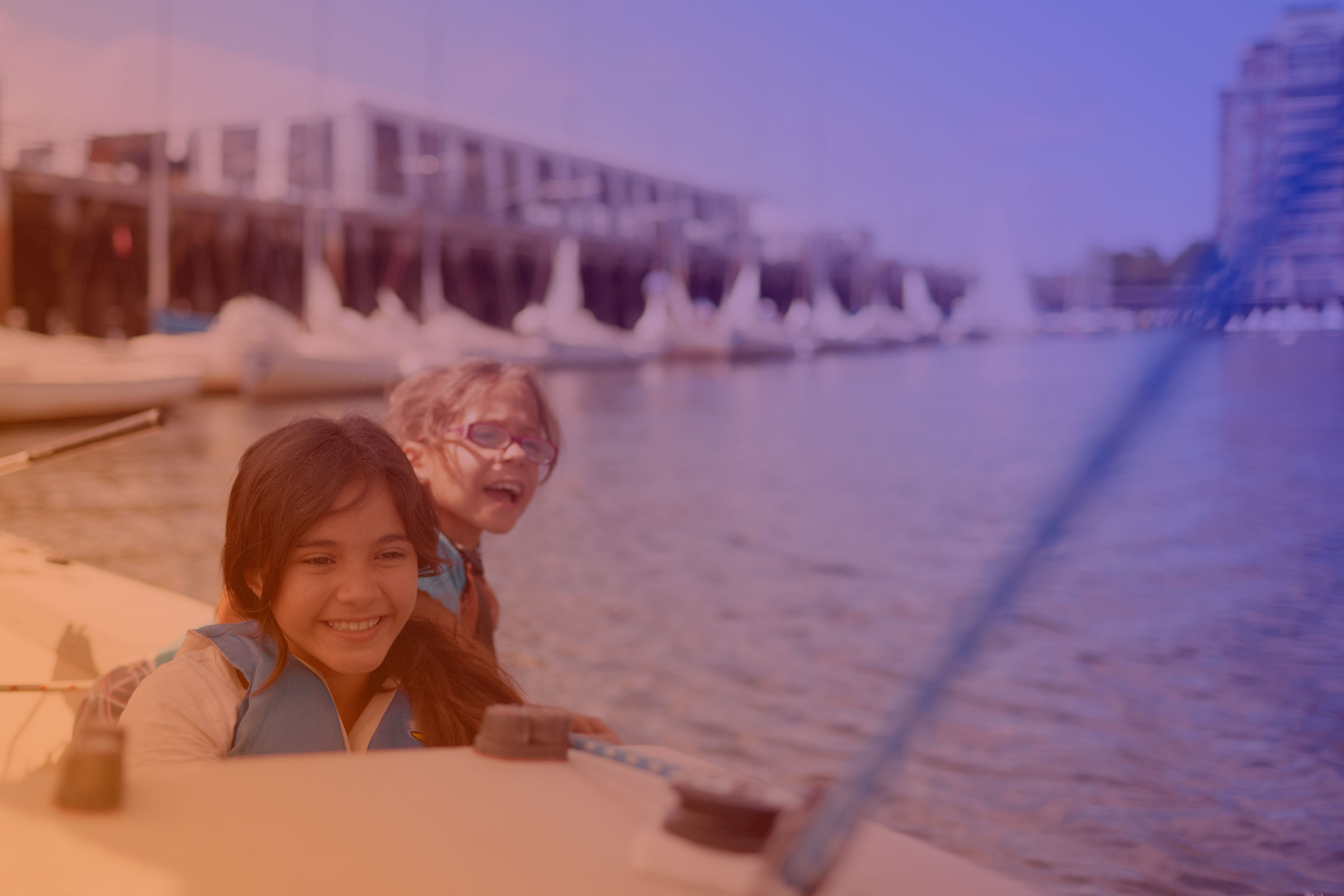 Annual Report
See the full picture of what Courageous supporters made possible in the last two years.
View the Annual Report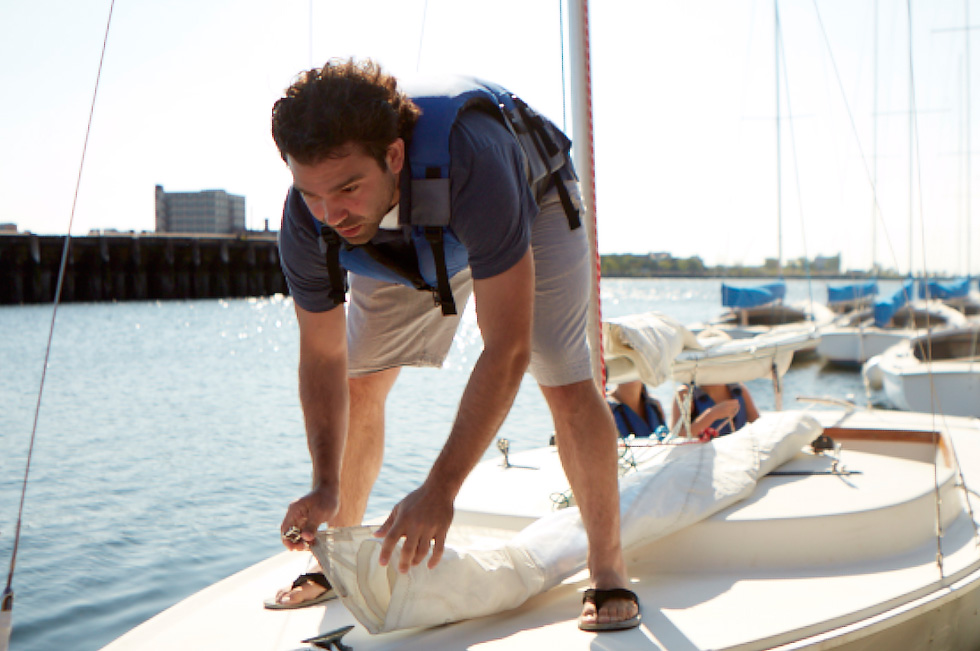 Boat Reservations
Members - reserve your boat ahead of time to be sure it will be available when you want it!
Reserve your boat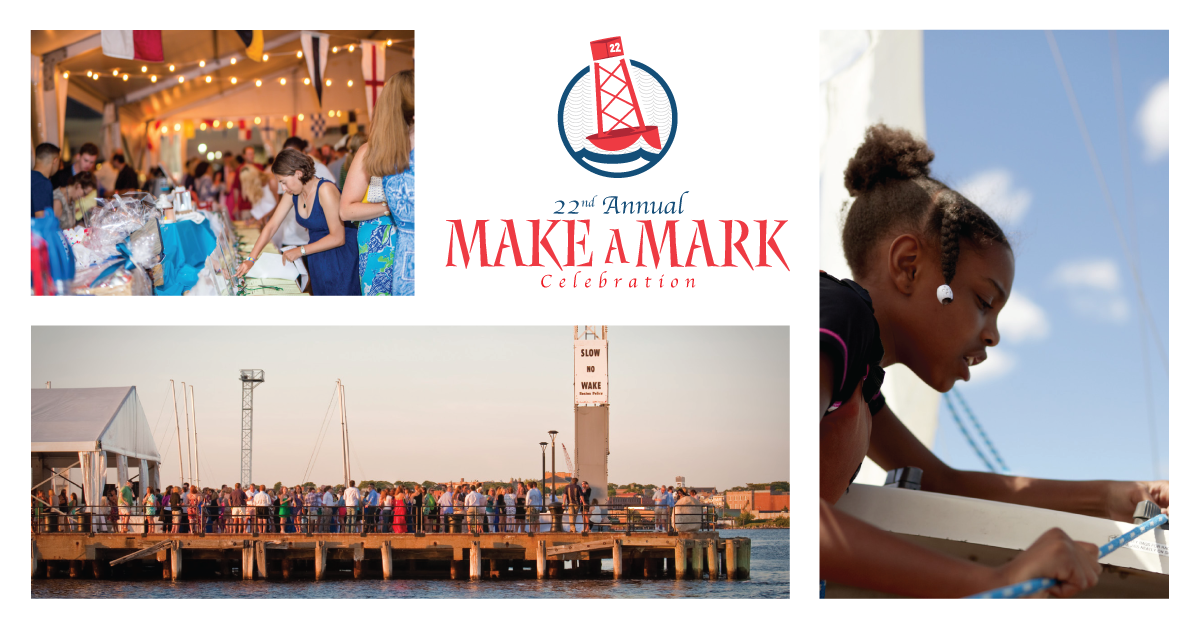 May 31st | 6pm - 10pm
22nd Make-A-Mark Celebration
Join us for a night of great food, drinks, community members, music and dancing at one of the best waterfront parties in Boston. All proceeds support Courageous' Youth Programs.
Tickets on sale now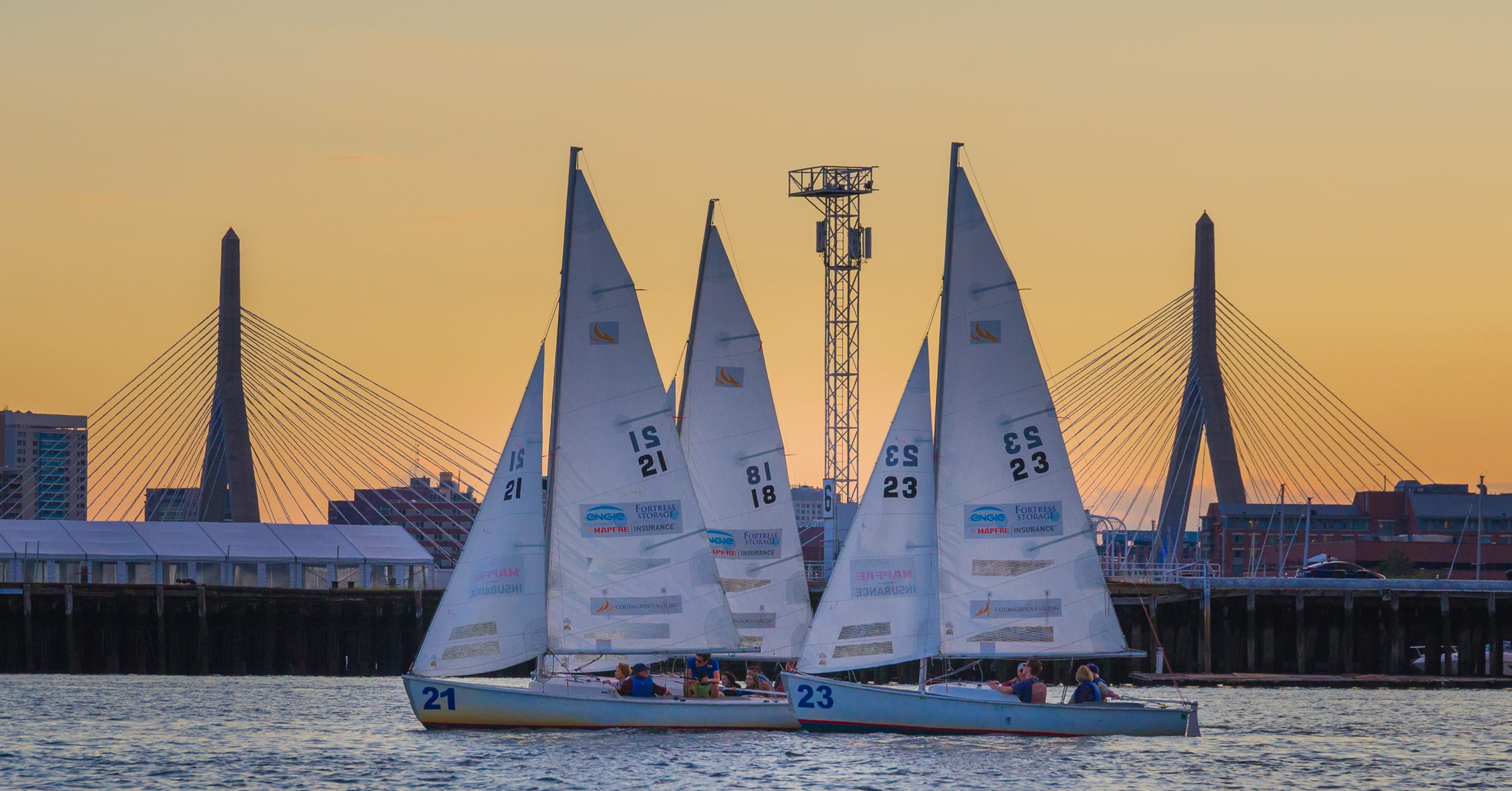 Monday nights in June
Courageous Challenge
Five nights of company sponsored racing to support Courageous' Youth Programs. Catered food and drinks on the pier follows racing with awards at the end of the series.
Sign up your company
August 11th | 6pm - 10pm
Flip Flop Regatta
This year, one of the largest pursuit races in New England returns to Courageous. Enjoy the regatta, and afterward, join sailors and non-sailors alike on Pier 4 for one of Boston's best harbor-side parties of the summer.
Join the fun
Pier 4, Charlestown
Courageous' main office and sailing location is on Pier 4 in the historic Charlestown Navy Yard.
(857) 452-1769
frontdesk@courageoussailing.org
Seasonal Hours: May - October
Monday
Closed
Tuesday
1 pm to 7 pm
Wednesday
1 pm to 7 pm
Thursday
1 pm to 7 pm
Friday
1 pm to 7 pm
Weekends
11 am to 7 pm
We sometimes close locations early due to weather. Check this website or social media pages for information, or call ahead for the latest update. No boats are allowed to depart within 45 minutes of sunset.