Corporate Challenge
With 5 total nights of racing in 2016, plus catered food and drinks after. Monday nights in late May and June, seasoned and novice racers alike set sail off of Pier 4 in the Charlestown Navy Yard for some fast-paced, college-style, short course keelboat racing.
Learn More About The Corporate Challenge Regatta
Richard B. Ross College Bowl
The event is open to collegiete sailors of schools under the NEISA umbrella. Fifteen college teams from Tufts, Brown, Northeastern, Wentworth, Bentley, Emerson, BU, Maine Maritime, UMass Dartmouth, and University of New Hampshire will be racing.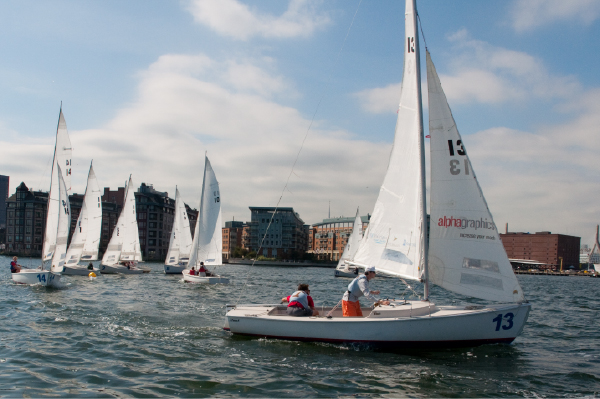 Learn More About Richard B. Ross College Bowl