Every year, thanks to supporters like you, over 1,000 kids like Mikako, Lucas, and Victoria have the life-changing opportunity to grow up sailing at Courageous.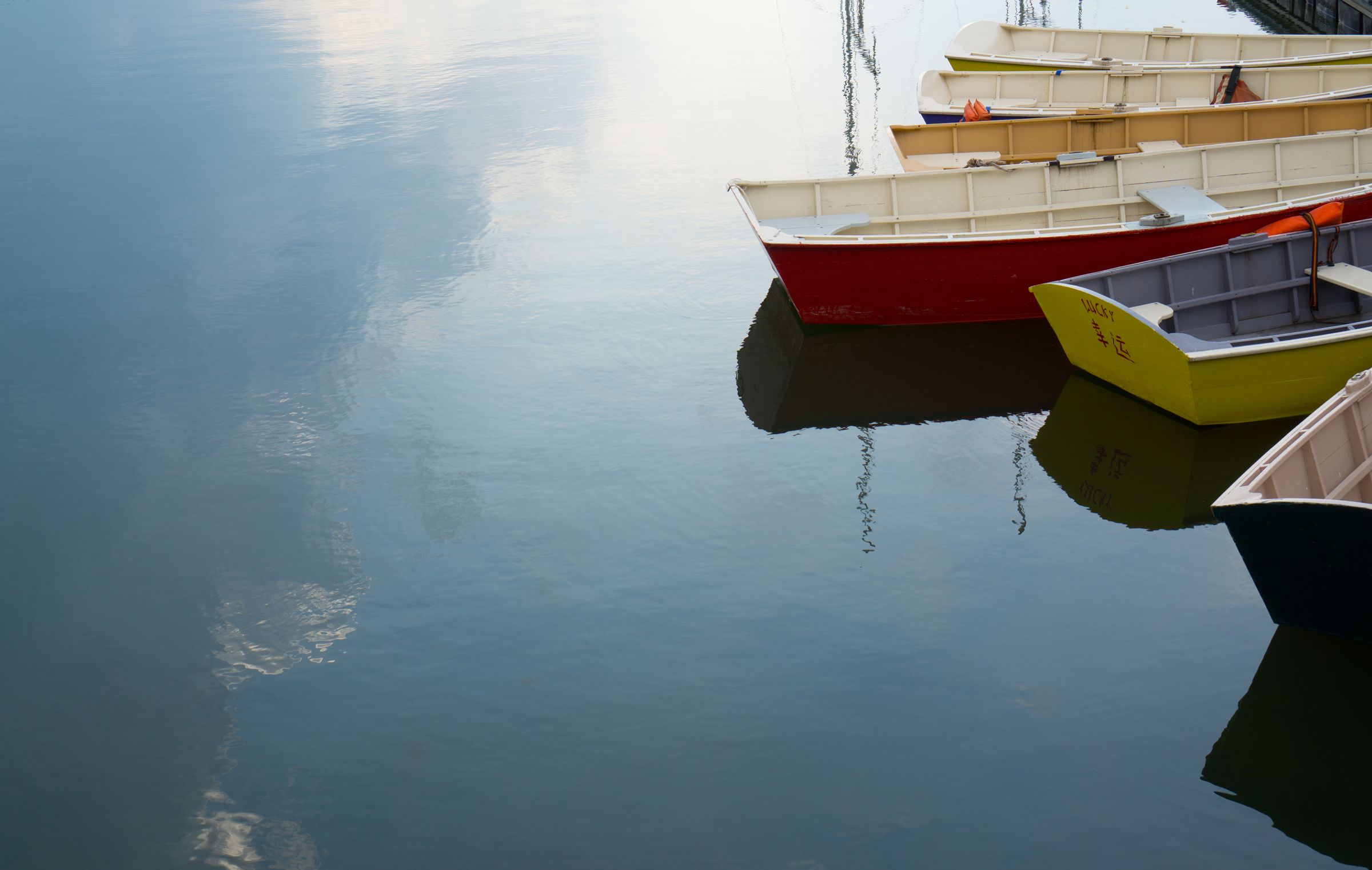 Community at Jamaica Pond
Sailors build lasting friendships, take on responsibility, and have fun.
Learn more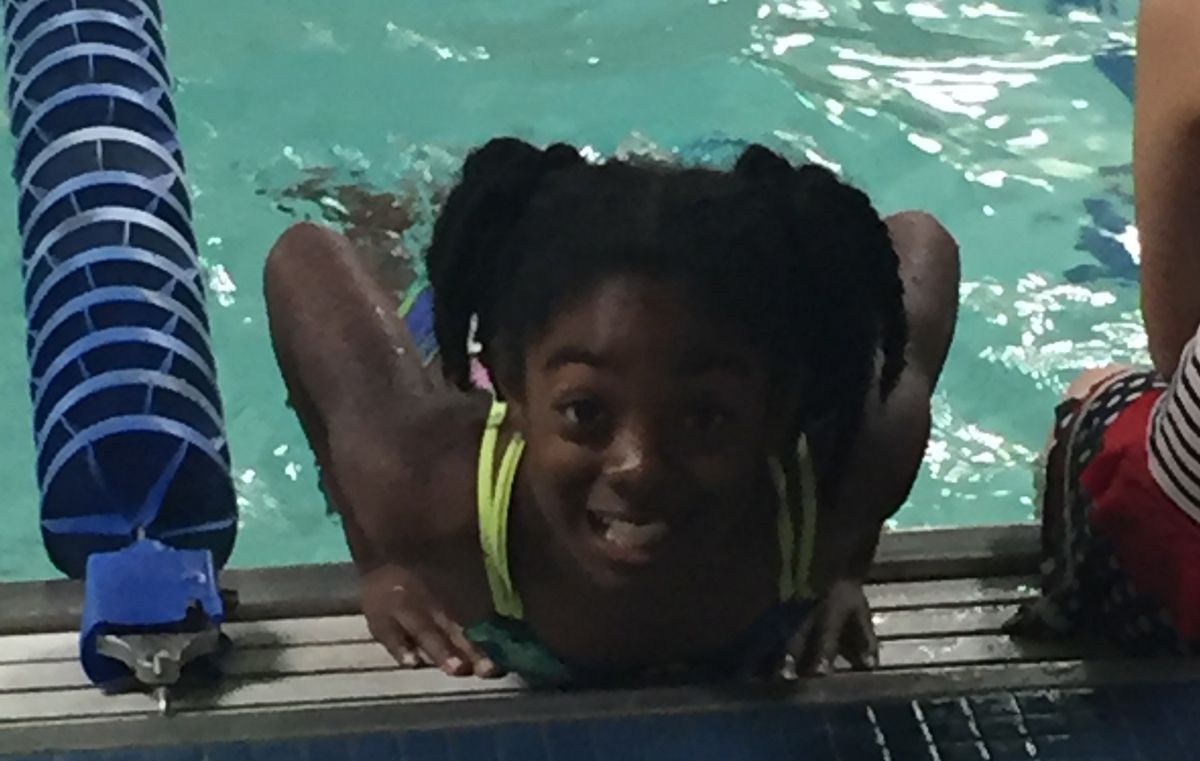 Success with Swimming
Boston kids build confidence around water and in the classroom.
Learn more
Help us reach our fundraising goal of $30,000 by December 31st!
2017 ANNUAL GIVING
Letter from the Executive Director
In my ten years at Courageous, what has inspired me most are the daily reminders that sailing here truly makes a lasting impact on children's lives. Through survey data, parent feedback, independent evaluations, and—most powerfully—the faces and voices of Courageous kids, we know that the youth we serve are building crucial life skills that will take them far beyond Boston Harbor.
As Executive Director, I've told the Courageous story thousands of times, but never as well as our best Courageous spokespeople: the young instructors who have been coming back summer after summer since first experiencing the thrill of sailing as little kids. I'm so happy to introduce you to Mikako, Lucas, and Victoria, three Instructors-in-Training who grew up in the program and are now giving back as teachers and role models to our younger kids. I invite you to hear more of their perspectives and catch a few of our season highlights, including the fantastic youth sailing community at Jamaica Pond and the work that our Swim Sail Science program is doing to help our kids become confident around water and in the classroom. It's a testament to the fun, supportive environment of Courageous programs that over 75% of our current students want to follow in the footsteps of Lucas, Mikako, and Victoria and become instructors themselves!
In 2017, thanks to supporters like you, we provided more kids than ever before—1,145!—with opportunities for learning and growth. In 2018, we are aiming to serve even more Courageous kids, reduce the size of our waitlist, and continue to ensure that a family's ability to pay is never a barrier to participation. To help make that possible, we've set a goal of raising $30,000 by midnight of December 31. I hope that you will join us in meeting that goal and supporting the next generation of Courageous kids.
Gratefully,
Dave DiLorenzo Executive Director
Every year, Courageous Sailing provides opportunities for growth and learning to over 1,000 kids. For the children who sail here, the experience can be life-changing. Through extensive data collection and, most importantly, the feedback we get from youth and parents, we know that Courageous kids are doing more than learning how to sail—they are building the confidence and other crucial life skills that they need to succeed on the water and in life.
Many of our Instructors-in-Training and instructors know Courageous both as students and as staff, and this gives them unique perspectives on the impact Courageous has on the lives of kids. Mikako and Lucas grew up sailing at Jamaica Pond, while Victoria and her two sisters—one of whom became an instructor for our Swim Sail Science program—learned to sail at Courageous's Charlestown site. All three are part of our Instructor-in-Training program, a 2-summer paid job training program in which 20 teens make the transition from student to teacher, developing their abilities to communicate, teach, lead, and inspire the next generation of Courageous kids--while building transferable job skills.
IITs spend the summer perfecting their sailing skills, learning and practicing the basics of teaching and youth development, shadowing veteran instructors, and eventually taking charge of instructing a boat of 3 children. We're proud that virtually all of our IITs become Courageous instructors, as Mikako will next summer; the vast majority of our instructors were once Courageous kids. It's a testament to the fun, supportive environment of our programs that over 75% of our current students want to follow in Lucas, Mikako, and Victoria's footsteps and become instructors themselves.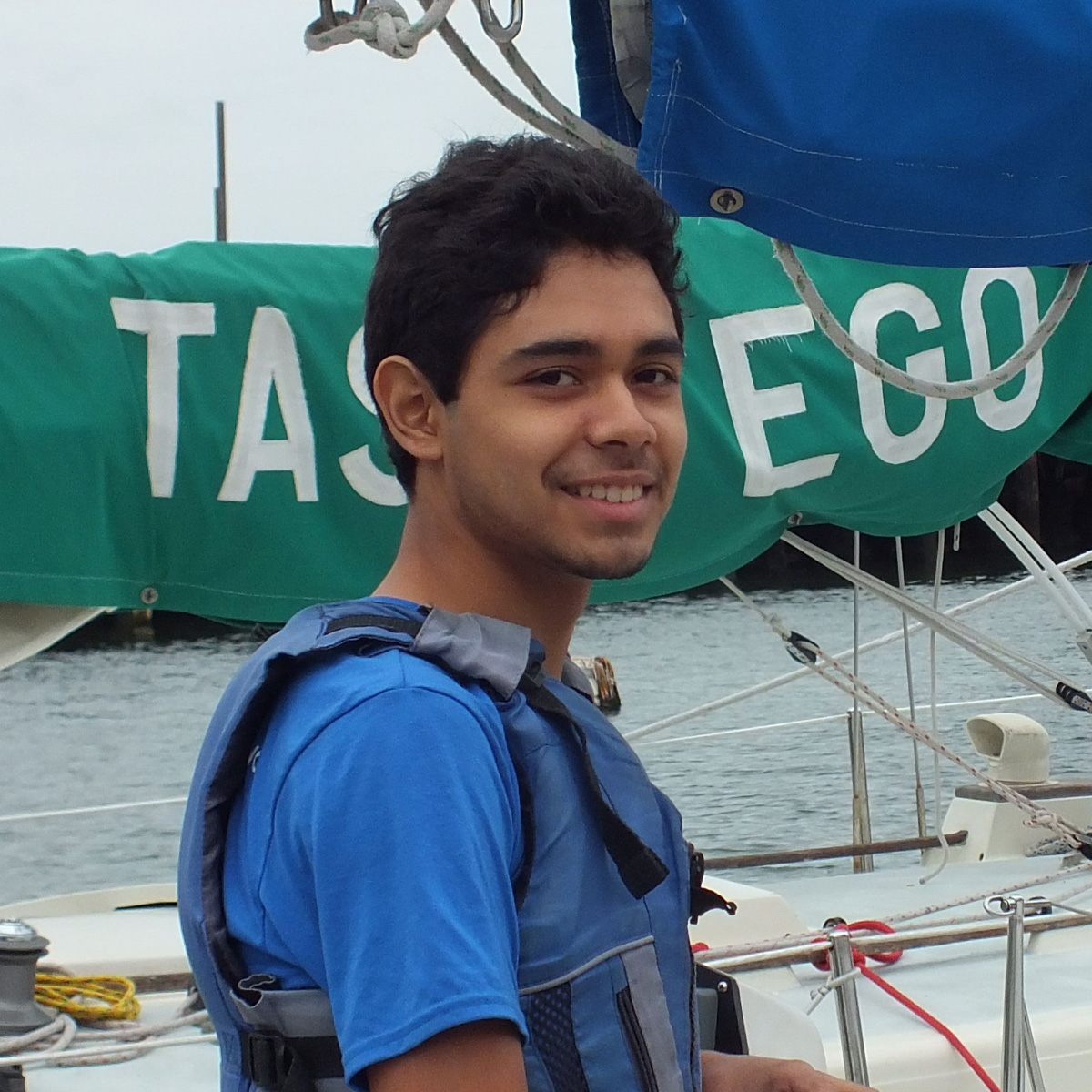 "If you start Courageous when you're young, it becomes a part of your life. They teach you not just sailing, but who you want to be…You're learning more than just how to sail, you're learning how to interact with other people and really how interact with the world…The IIT program pushed my comfort zone, challenged me to be more open to the students and to my friends as well. I learned so much as a person…The best part about Courageous is we accept you for who you are--it's a place to learn. It's a safe environment where you can really grow."
- Lucas, Instructor-in-Training and former Courageous kid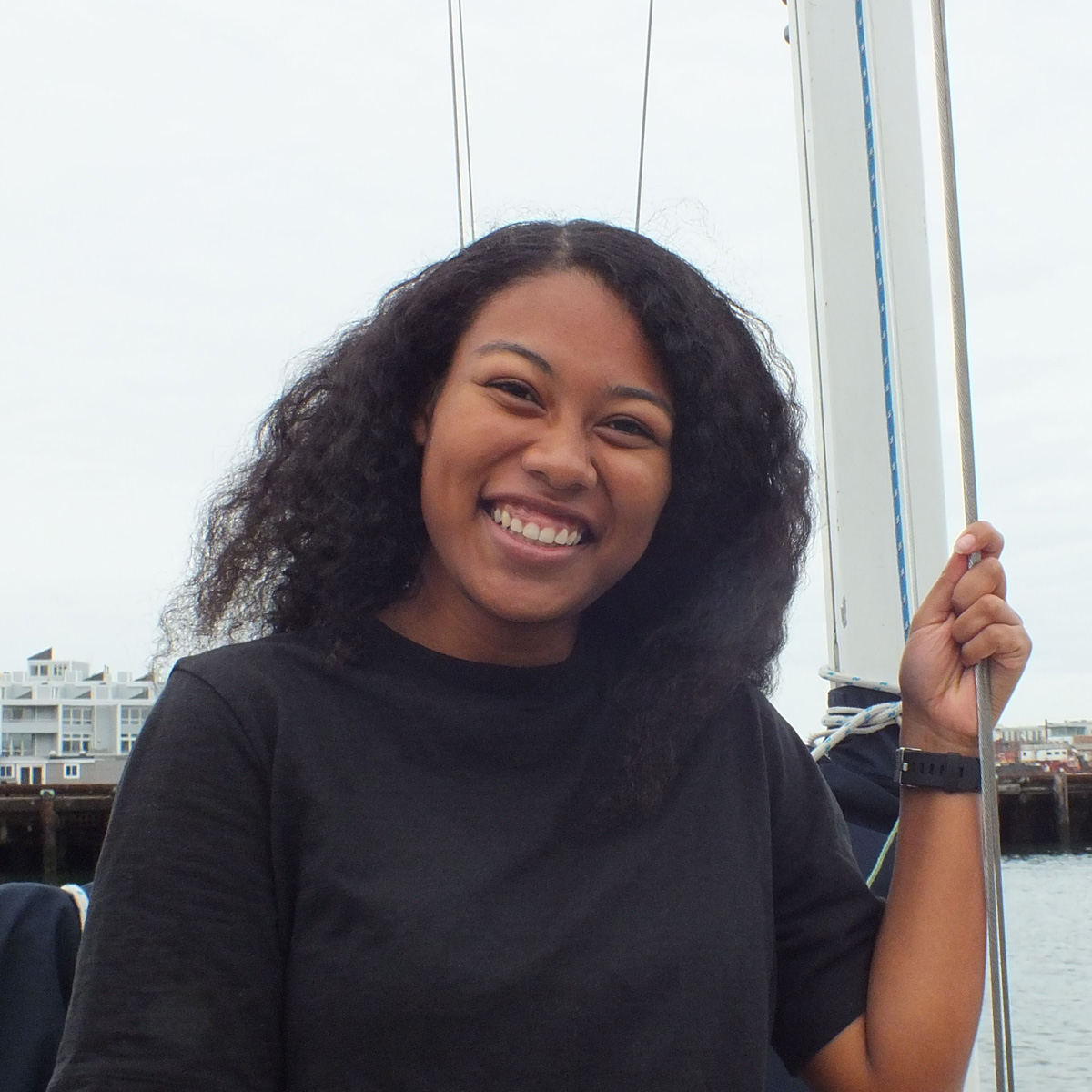 "For kids of color, having an instructor and role model who looks like them can change their self-confidence, opinion on sailing, and even their future. Representation is one of the best confidence boosters because it allows people to think, 'If she can do it, I can too.' After experiencing a summer as a Courageous staff member and seeing kids being drawn to instructors who look like them, a passion to become a role model began to grow. Two girls that I met this summer --one Chinese and one Ethiopian-- still cross my mind today. As a Blasian (black and Asian) woman, I see myself in them and I hope that they saw themselves in me. Throughout the summer, they begged to be in my boat group, we hung out together during lunch, and they even asked for a selfie on the last day. It was as if they were my little sisters. Being able to be a role model for them was extremely heartwarming and still puts a smile on my face today. I felt so proud when I saw improvement in them; saw them wanting to come back to sailing every day, wanting to see me, wanting to talk with me, wanting to learn. And although pinning down a reason as to why these two girls stuck by me is impossible, representation is without a doubt a key factor."
- Mikako, Instructor-in-Training and former Courageous kid
"Courageous gives kids a chance to do something they would never do before, and they definitely become more independent. I remember that in Step 3, it's the best feeling not having an instructor in the boat--it's very rewarding to be able to sail by yourself. I've learned so much from being here, and I've learned to have confidence in myself by learning how to sail. I've learned how to work with kids, which is amazing, and I've learned to share the skill with other people and try to get them into sailing too."
- Victoria, Instructor-in-Training and former Courageous kid
Your support makes opportunities possible for the next generation of Courageous kids.
Since 2012, Courageous's Swim Sail Science program has been removing barriers that have historically prevented marginalized youth from getting involved with sailing. This free summer program, which serves over 60 Boston kids from low-income families each year, blends sailing and swimming lessons with hands-on academic instruction with Boston Public School teachers. Students also have access to free meals, bus transportation, and extended day care.
From the program's inception, we knew that swimming lessons had to be a key component; 60-70% of black and Hispanic children cannot swim. At Courageous, we are committed to helping kids overcome this challenge so that they can advance in our sailing programs and become more confident on, in, and around the water. Our Swim Sail Science students take swimming lessons every day at the Charlestown YMCA, and many take winter lessons as well. This summer, we added daily swimming lessons for Swim Sail Science graduates who have continued to sail at Courageous.
83% of students felt more comfortable around water by the end of the summer.
For many of our kids, swimming was a fun and empowering part of their Courageous experience. One-fifth of Swim Sail Science students remembered swimming as the best part of the summer, and several named passing the Courageous swim test as their favorite memory. For the 45 Swim Sail Science graduates currently progressing through our more advanced sailing programs (with about 20 more joining each year), enjoying the water is now part of their lives.
Over half of students completing their second summer of the two-year program were able to pass the Courageous swim test.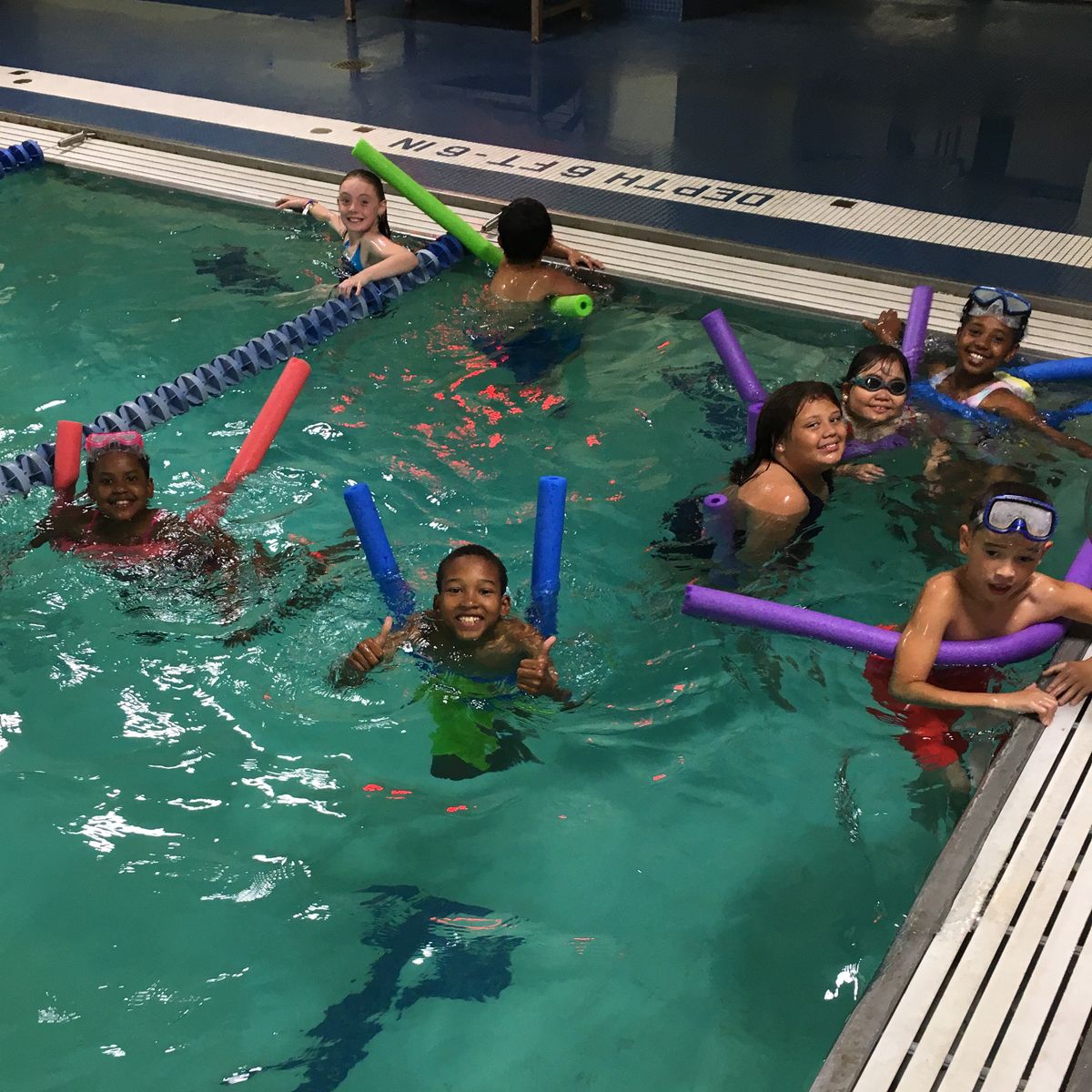 "I have noticed my son become fearless in the water by himself. He dives in without fear… My son has actually enjoyed the swimming pool."
– Swim Sail Science parent
Your support breaks down barriers for Courageous kids.
Building Life Skills & Community at
In many ways, Jamaica Pond is the hidden gem of Courageous youth programs. For the 83 young sailors who call the Pond home, it's a place to make lifelong friends, master a variety of sailing skills, take on leadership roles, and have a blast. In the words of one Jamaica Pond sailor, "It's an awesomely epic unique camp that you will love!"
In 2017, in response to suggestions from students, staff, and parents, we were able to offer three sessions of "JP2," a two-week intermediate/advanced sailing course that utilized our fleet of four fast, fun RS Quests. Our older, more experienced kids jumped at the opportunity to learn more advanced skills and fly spinnakers. With the guidance of their instructors, they also took on additional responsibilities for teaching younger sailors and caring for the fleet. In the words of Benjamin, the head JP2 instructor, "I could tell that the JP2 students took the idea of being role models to heart. I remember watching one of them coach a JP1 student through a capsize recovery, giving the younger student step by step instructions, as well as friendly encouragement, while the two worked to right their boat."
97% of Jamaica Pond sailors enjoyed meeting people from different neighborhoods and backgrounds more than before the program.
With an emphasis on team building, reflection, and learning—not to mention a big dose of silliness—Jamaica Pond embodies the spirit of the Courageous community.
94% of Jamaica Pond sailors said that they enjoyed working with others more than before.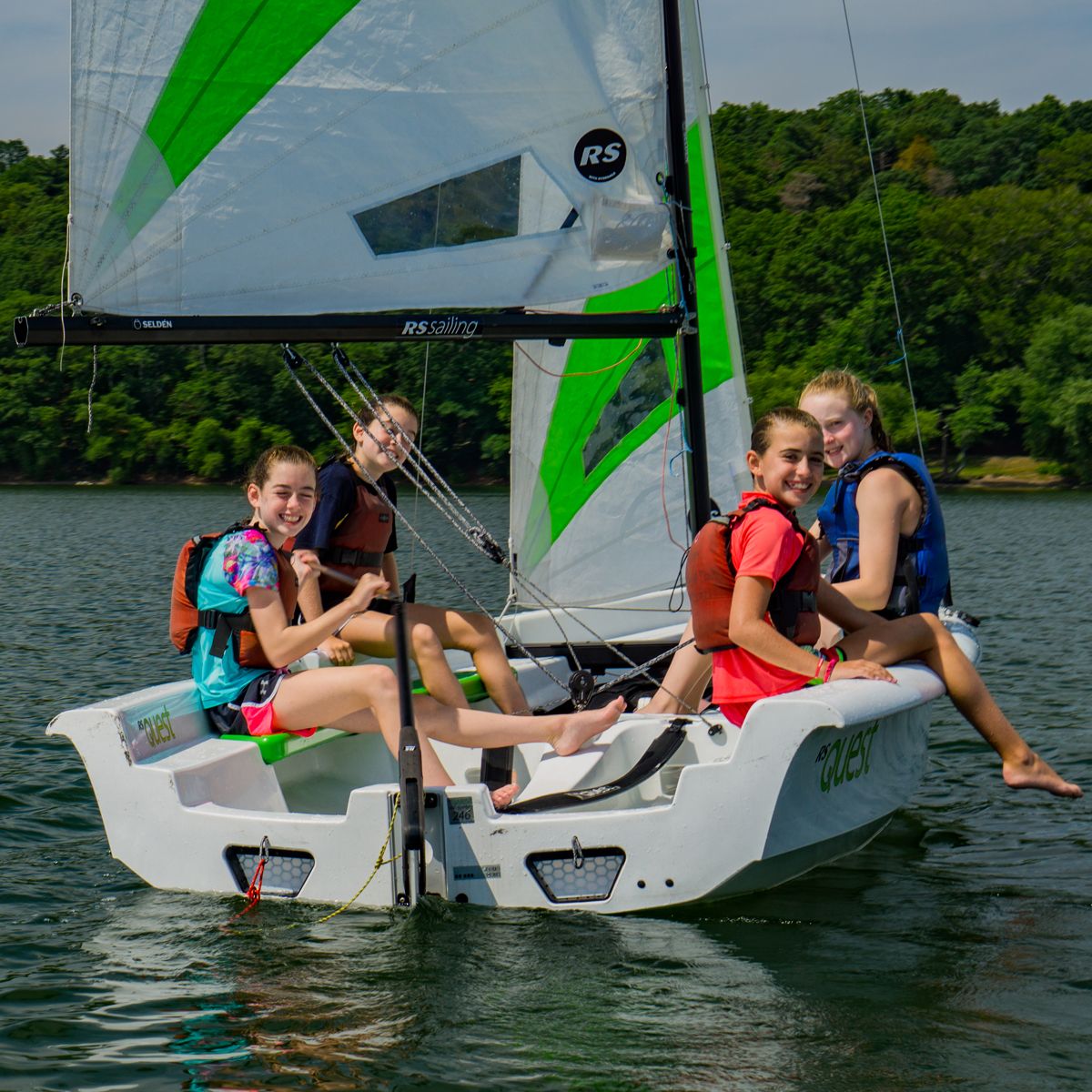 "All of the instructors let us take control and let us be the captain. This makes me feel responsible and in charge."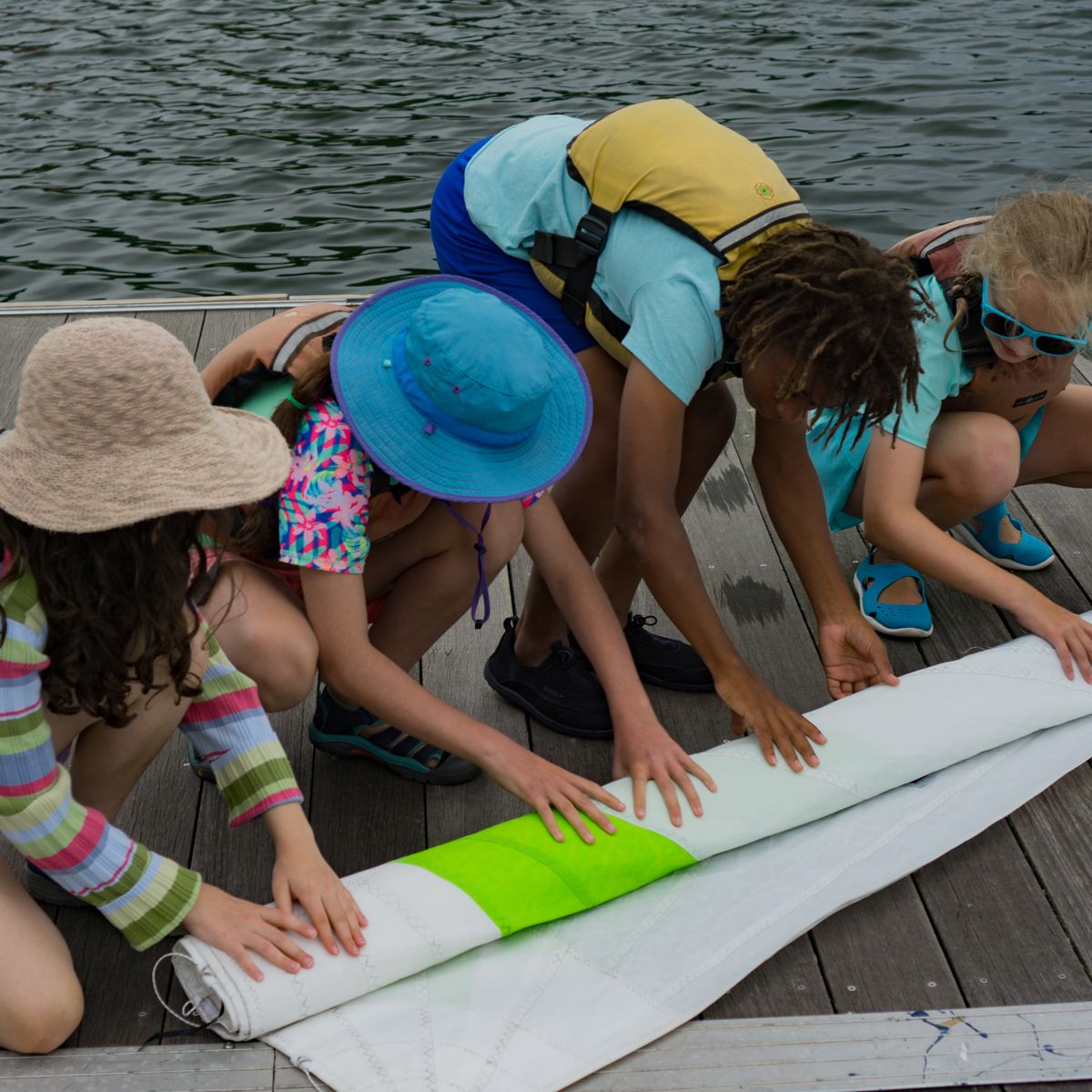 "…Sailing with Courageous is special because everyone is friendly and we work together as a team."
"…being out on the water feels like an AMAZING adventure!"
Your support helps Courageous kids find their community.
Every gift directly supports the Courageous Sailing mission to serve Boston youth.
Donate today in any amount
Gifts starting at $500 are recognized as part of Courageous Giving Circles.
Courageous is a 501(c)(3) nonprofit organization.