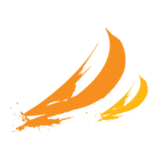 Website Courageous Sailing Center
Every child's perspective is improved fifty yards offshore.
Fleet and Facilities Staff
Reports To: Fleet and Facilities Assistant Manager & Manager
Status: Full time/Part time
Description Last Updated: 7/15/22
Courageous Sailing Overview
Courageous Sailing transforms lives through sailing programs that inspire learning, personal growth, and leadership. Since our inception as a 501(c)(3) nonprofit in 1987, our programs have utilized sailing and the marine environment as platforms for social-emotional development and out-of-school-time learning. We are committed to making sailing accessible to metro Boston youth from all walks of life, and we hold true to our founder's conviction that "Every child's perspective is improved fifty yards offshore."
Located on Boston Harbor, with a fleet of 28 Rhodes 19s, 4 J/80s, 9 420s, 12 Lasers, 12 RS Quests, 8 powerboats and a small assortment of 28'-35' cruising boats, Courageous is one of the largest nonprofit, keelboat-based sailing schools and community sailing programs in the northeast.  In addition to youth programs, we offer adult memberships, instruction, and racing
Position Overview
The Fleet and Facilities Staff responsibilities include, but are not necessarily limited to, performing necessary sailboat and motorboat repair and routine maintenance required to support the Courageous fleet and facilities.  Currently, we are thinking our need is for a temporary seasonal position, averaging 30 hours per week. 
Staff Responsibilities
Participate in and contribute to a safe, engaging, and respectful work environment.
Utilize your mechanical skills towards fleet and facilities upkeep

Small boat repair and maintenance, including fiberglass work, carpentry, rigging and painting 

Routine outboard motor maintenance and familiarity with inboard diesel engines and cruising boat maintenance

The ability to maintain high quality standards while working efficiently and adhering to schedules and deadlines

Strong interpersonal skills; ability to communicate well and work collaboratively
Qualifications
A passion for sailing, the ocean, and boats, or the ability to learn quickly!
Enthusiasm and passion for the mission of Courageous
Comprehensive knowledge of the methods, tools and equipment used in the repair of boats and engines including fiberglass, basic wiring and woodworking

Experience in small boat and routine outboard motor maintenance or interest and willingness to learn

Able to communicate clearly and directly

Comfortable giving and receiving feedback

Sufficiently physically fit to participate in all site and course activities while maintaining ample energy, strength, and focus

Comfortable working outdoors, regardless of weather

Able to practice proper self-care and energy management 

Able to maintain composure, exercise sound judgment and decision-making, and assess and mitigate risk under extended periods of stress

Positive and enthusiastic attitude

Able to work proactively, independently and collaboratively

Excellent references

Willing to authorize a federal background check

Hold, or are willing to obtain before start date, current First Aid and CPR certification