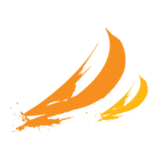 Website Courageous Sailing
Every child's perspective is improved fifty yards offshore.
Reports To: Youth Program and Outreach Director
Status: Full time
Description Last Updated: 8/12/2022
Salary range: $20-$30/hr (part time) or $45,000-$60,000/yr (full time) depending on experience and availability. Position requires a minimum of 20hrs/week. 
Position Overview
Courageous Sailing transforms lives through sailing programs that inspire learning, personal growth, and leadership. Since our inception as a 501(c)(3) nonprofit in 1987, our programs have utilized sailing and the marine environment as platforms for social-emotional development and school day / out-of-school-time learning. We are committed to making sailing accessible to metro Boston youth from all walks of life, and we hold true to our founder's conviction that "Every child's perspective is improved fifty yards offshore."
The Outreach and Education Coordinator position reports to the Youth Program and Outreach Director. They support the diverse and inclusive community of youth and families that Courageous serves in two main ways. First, the ideal candidate will utilize their social work training and experience to build and maintain year-round relationships with Courageous students and families, especially those who might face barriers to participation or need extra support to become and remain involved in Courageous programs. Second, they will strengthen relationships with youth by teaching and assisting with STEM and Social-Emotional Learning lessons in Courageous Sailing's school-day programs for upper elementary students.
Responsibilities
Outreach and Social Emotional Learning:
Guide organizational efforts to effectively reach and serve Courageous kids and families from low-income and marginalized backgrounds; continue to assess and adapt programs  to community needs 

Build and maintain year-round supportive relationships with students and families

Support partner school liaisons in recruiting and registering students for the Swim Sail Science summer program, which is geared towards students vulnerable to summer learning loss

Provide registration assistance to families in order to increase retention as they progress through advanced summer sailing and Instructor-in-Training programs

Serve as a resource for families and students in- and off-season for additional information, support, and opportunities

Support efforts around general youth program community outreach and engagement, including:

Engagement events (e.g. family sails, winter swimming lessons)

Newsletters and social media

Be a behavior management support and resource for staff; train staff to work effectively with children, manage behavior and support their social-emotional growth  

Continue to implement diversity and inclusion best practices within all programming
Education: 
Assist STEM Education Coordinator with teaching school-day environmental science / earth science / engineering / physics / SEL classes to 3

rd

, 4

th

, and 5

th

graders

Update and teach (as lead teacher, with support of STEM Education Coordinator) existing engineering / "boat-related physics" curriculum to at least 2 classes of upper elementary students

Cultivate a school-day classroom environment that fosters collaboration, scientific inquiry, hands-on experimentation, critical thinking, enthusiasm for STEM, and social-emotional skills

Prepare teaching materials
Courageous Sailing Leadership Team Qualities
Courageous strives to be a workplace where employees of all identities and backgrounds can thrive in any role or position. When assessing candidates to join our organization, we are not looking for someone who is "perfect" but someone who will be an ideal team member that is also excited about the Courageous mission. Ideal Leadership Team member qualities include but are not limited to:
Ability to participate in and contribute to a safe, engaging, and respectful work environment

Ability to promote safety by exercising sound judgment and decision-making and able to assess and mitigate foreseeable hazards

Ability to promote respect by cultivating a kind and inclusive community and assisting with supporting and ensuring everyone can be successful

Ability to promote engagement by helping to create systems that clearly articulate expectations and empower our staff, students, and patrons
Job Qualifications
MSW (or pursuing) strongly preferred, along with at least 2 years of youth development, social work, and/or teaching experience

Enthusiasm and passion for the mission of Courageous

Interest in and understanding of late elementary / middle school level science, particularly engineering, basic physics (for example, aerodynamics and buoyancy),

environmental science, earth science, weather, and/or marine biology—enthusiasm and a willingness to learn are more important than expertise

Excellent written and verbal communication skills

Comfortable giving and receiving feedback and resolving disputes

Proficient in Microsoft Office preferred

Strong desire to provide equitable access to education and enrichment is a must

Prior experience working with marginalized populations