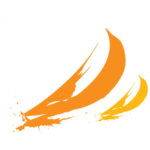 Website Courageous Sailing
Courageous Sailing
Courageous Sailing is a nonprofit community sailing and youth development organization committed to providing people of all ages and backgrounds with opportunities to learn, sail, and enjoy the waterfront. We work at two locations in Boston: the Charlestown Navy Yard on Boston Harbor, and the Historic Jamaica Pond boathouse in Jamaica Plain. Our mission is to transform lives through sailing programs that inspire learning, personal growth and leadership.
In the Courageous Sailing Summer Youth Program, sailing is the platform for youth aged 8-18 to develop leadership skills, gain confidence, explore Boston Harbor, and delve into hands-on science.
Our instructors are skilled sailors who act as role models to their students and function well as a team. We teach on a variety of boats including Rhodes 19s, RS Quests, RS Ventures, J80s, 420s, and Lasers. Please find the descriptions of each step below (more detailed descriptions on our website), for all which we are hiring head sailing instructors and sailing instructors.
Step 1 is a one-week basic sailing course offered to children ages 8 and up. Students are introduced to sailing theory and gain sailing experience in Boston Harbor. Instructors sail in each boat. 

Step 2 is a three-week intensive beginner sailing course that takes place over three weeks and provides an in-depth introduction to sailing, theory, and boat handling. Instructors sail in each boat.

Step 3 is a three-week intermediate sailing course for children age 10 and up. Students learn to sail more independently in Rhodes 19s without instructors consistently in the boat. Instructor supervision is provided from a motorboat.

Step 4 is a three-week introduction to dinghy course. Students experience sailing capsizable boats, RS Quests, for the first time. Instructor supervision is provided from a motorboat.

Step 5 is a three-week advanced dinghy course. Students learn the basics of racing in 420s and Lasers. Instructor supervision is provided from a motorboat.
Why Courageous? 
Working at Courageous is an opportunity to join a close-knit and diverse community committed to fostering a positive educational environment for staff and participants on and off the water.
Courageous Staff receive paid training and professional development as well as recreational access to our fleet of boats which range from dinghies to mid-size keelboats and cruising boats. 
By joining our team you will make a meaningful and positive impact on the lives of our participants and will be a critical part of fulfilling our mission to get people of all walks of life out on the water. 
Dates/Time: This is a part time summer position, 8:00 AM- 3:30 PM, Monday through Friday.
Job Description Courageous Sailing is looking for Youth Program Sailing Instructors to teach small groups of students (3 or 4 students per boat) beginner and intermediate sailing skills on Rhodes 19s or RS Ventures. Instructors report to the Head Instructors for their program.  
Responsibilities

General:
Teach small groups of 3 or 4 students basic and intermediate sailing skills on Rhodes 19 or RS Ventures. 

Build rapport with students

Provide active and engaged supervision to students both on-land and on-the-water

Teach and encourage students' learning of sailing concepts using curriculum provided

Lead, facilitate, and participate in on-land activities during down time and/or when sailing is not feasible

Provide clear, effective and timely communication with leadership staff
Professionalism:
Attend all days of mandatory training and/or complete online training. 

Be proactive and communicative. Provide clear, effective and timely communication with supervisors and staff. Ask questions if the scope or intention of work is unclear, express concerns when they come up, give feedback regularly to peers and supervisors, and help facilitate positive change. 
Safety and Risk Management: 
Create a safe place for participants to learn and make mistakes by clearly establishing limits and boundaries for participant behavior and independence. 

Comply with Courageous safety standards and policies on and off the water and teach participants how to do the same. 

Model safe, respectful, and responsible behavior to participants and peers at all times. 

Exercise sound judgment and decision-making. Treat safety as the highest priority. 

Leave Courageous better than you found it. Treat Courageous property with respect. Maintain the cleanliness and functionality of workspace and tools. 
Diversity, Equity, and Inclusion: 
Cultivate a kind and inclusive community where everyone at Courageous can feel like they belong.
Qualifications
At Courageous Sailing, our highest priority is finding the best candidate for the job. Research has shown that people of color and women are less likely to apply for jobs if they don't believe they meet every one of the qualifications described in a job description. We encourage you to apply, even if you don't believe you meet every one of our described qualifications or you have a less traditional background. We are looking for applicants with the following qualifications:
Required 
Advanced sailing competency. Successful completion of Courageous Sailing Evaluation. 

Able to work effectively with a wide variety of age groups and populations from diverse backgrounds, role modeling inclusive behavior and building positive group culture

Able to communicate clearly, directly, and calmly at all times. 

Comfortable giving and receiving feedback to and from peers, participants, and supervisors

Able to build rapport easily with participants and coworkers

Passionate about sailing, the ocean, and experiential education for youth from all backgrounds

Comfortable working outdoors, regardless of weather

Positive and enthusiastic attitude

Willing to authorize a federal background check

Hold, or are willing to obtain before start date, current First Aid and CPR certification

Three professional or academic references
Preferred 
Experience working with youth

Other prior sailing instruction experience
Compensation
The pay range for this position is 16-$17/hour depending on experience and relevant certifications. 
2023 Mandatory Dates:
All Staff Training: June 26th- 30th

Regular Season : Monday-Friday, from Monday, July 3th – Friday, August 11th

End of Season Staff Day: Monday, August 14th

Additional work is available before and after these dates from mid-April through mid-September. Staff may work other jobs at Courageous within different departments (ex. Adult Programs, Maintenance) during non-youth program time. 
To apply, go to https://courageoussailing.org/employment-application/ Direct questions to yprfontdesk@courageoussailing.org. Learn more about Courageous Sailing's Summer Youth Programs at https://courageoussailing.org/sailing/youth/summer-programs/