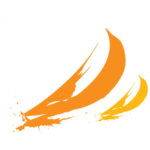 Courageous Sailing
Courageous Sailing Overview:
Courageous Sailing was established in 1987 as a 501(c)(3) by South Boston sailing enthusiast, Harry McDonough. It was Harry's dream to use the sport of sailing to build character and camaraderie among Boston children from all economic and ethnic backgrounds. In Harry's words, "Every child's perspective is improved 50-yards off-shore." For 25 years, we have continued to grow and deliver our mission to transform children's lives through sailing programs that inspire learning, personal growth and leadership.
Courageous Sailing operates an extensive summer program for youth ages 8-18 at three different sites throughout the Boston area. At our main site on Pier 4 in Charlestown Navy Yard, we have a six-step program that takes students from basic classes through Instructors-in- Training (IITs) as well as a program that provides free sailing, swimming and science programming to Boston Public School students. We are also looking for staff at our Jamaica Pond site which offers beginner and intermediate level sailing opportunities. Our Swim Sail Science and Step 2 programs both have on land STEM teaching components that we employ Team Leaders to lead. Please find the descriptions of each below and a more detailed description on our website.
Swim Sail Science is a five-week summer program for Boston children that blends academic support with sailing lessons, swimming instruction, and hands-on marine and physical science. Instructors sail in each boat.

Step 2 is a three-week more intensive beginner sailing course where students spend half their day on land participating in activities such as boat building, marine biology, navigation, or other STEM related activities and the other half of their day sailing in Boston Harbor.
Staff Responsibilities:
Create a safe, engaging, and respectful learning environment that focuses on social-emotional growth by:
General:

Be proactive

Understand the intention of management when giving instruction and utilize debriefs and check-ins to express concerns, give feedback, and help facilitate change

Provide clear, effective and timely communication with leadership staff

Leave Courageous better than you found it

Safe (minimizing risks while maintaining a fun atmosphere for youth to stretch their limits which leads to real learning.):

Responsibly manage risk so that students are able to safely step outside their comfort zones.

Create a safe place to make mistakes by clearly establishing limits and boundaries for student behavior and independence

Comply with, teaching, and encouraging of students' learning of Courageous' set of safety standards

Attend all days of staff training and staff meetings and/or complete online training

Exercise sound judgement and decision-making. Assess and mitigate foreseeable hazards.

Respectful (support and ensure that everyone can be successful):

Maintain the Courageous facilities by completing everyday tasks as discussed in training and documented in chore checklists

Reduce and help manage the disposal of waste in and around Boston Harbor

Cultivate a kind and inclusive community

Engaging (give lots of responsibility, hands-on and experiential pedagogy with real-world consequences for behavior/choices):

Build rapport with students

Provide active and engaged supervision to students

Teach and/or encourage students' learning, in particular academic support for Swim Sail Science students

Lead, facilitate, and participate in on-land activities during down time

Serve as a liaison with and between teachers and/or sailing instructors

Build rapport with other staff working with your students

Provide updates about behavior

Model good listening and engagement during lessons taught by other staff or partner organizations
Qualifications:
Can work effectively with a wide variety of age groups and populations from diverse backgrounds, role modeling inclusive behavior and building positive group culture

Able to communicate clearly and directly

Comfortable giving and receiving feedback

Able to build rapport easily with students and coworkers

Passionate about and dedicated to experiential education for students

Able to meet different learning-style needs by varying teaching techniques

Sufficiently physically fit to participate in all site and course activities while maintaining ample energy, strength, and focus to aid students

Comfortable working outdoors, regardless of weather

Able to practice proper self-care and energy management

Able to maintain composure, exercise sound judgment and decision-making, and assess and mitigate risk under extended periods of stress

Desire for personal growth and opportunities to learn in a unique program environment

A strong interest in and/or experience with sailing and the marine environment

Positive and enthusiastic attitude

Excellent references

Willing to authorize a federal background check

Hold, or are willing to obtain before start date, current First Aid and CPR certification
2022 Mandatory Dates:
All Staff Training: June 27th-July 1st

Monday-Friday 8AM – 4PM, from Monday, July 1 – Friday, August 12

Staff Retrain Day: Monday, July 25th

End of Season Staff Day: Monday, August 15th

Additional Work: July 5th-8th