Fall in Love with Sailing!
In honor of the boat show being in town, we are bringing our specials straight to your door!
While we won't be hosting a table at this years show, we welcome you to join us in welcoming in a new season with a flash sale on some of our most sought after courses.
If you are looking for a unique gift to give this valentines day, or a new an fun reason to join us on the water this season, this is it!
Enjoy 10-50% off courses, membership, and Harbor Cruises.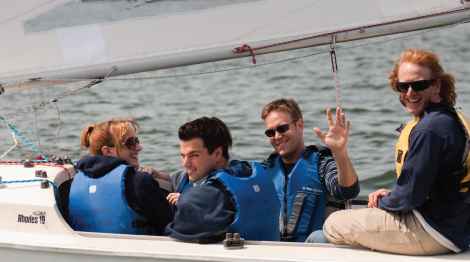 Private Lessons & Harbor Cruises
The perfect gift for the 2022 season!
Whether you are purchasing for yourself or someone else, you can't go wrong with a 2-hour personalized experience on Boston Harbor.